Welcome to Trinidad Web Host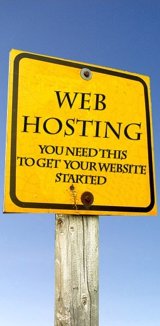 NetVantage Trinidad Web Host offers high performance web hosting services to help you enhance your Internet presence. We bring you reliable, affordable, and effective services to help you develop your competitive edge on the Internet. If you already have a website hosted elsewhere, you can still signup and we will assist with the migration process.
Our web hosting plans can be ordered with monthly or annual billing cycles and we accept secure credit card payments through PayPal.
Reliable, Affordable, and Effective
With so many hosts offering similar features it is difficult to determine which company has your best interest at hand. We service our clients with the most reliable hardware, easy to use software, and the most knowledgeable support staff in the industry. We believe in one thing above all else: quality. It's the driving force behind the decisions we make, which is why we continuously strive to offer the latest and best web hosting features at the most affordable prices in the industry.
Web Hosting You Can Trust - No Unlimited Trickery
Many web hosting companies use buzz words like "unlimited" to fool and woo potential customers. Unlimited web hosting offers are myths and you need to read the entire terms of service of those companies claiming to provide unlimited anything. It is an advertising gimmick used to fool potential customers and also to trap them into long term contracts. Once you fall into this trap you might have to pay extra from the first month itself.
If we use our common-sense we know that nothing in this world comes free and if someone is making such a promise we must thoroughly investigate their service contracts, terms of service, and other similar documentation to locate any hidden charges that we could be liable to pay in future. We must understand that the company is also here to stay and how can it sustain in business if it incurs cost on our behalf. Either the company is cheating or it has intentions to collect money and flee.
Some companies promise "unlimited storage" to coerce customers into spending more money on a higher plan they do not need. The hosting company knows very well that the customer will most likely never be able to exceed their hidden resource caps and so they offer such a plan to make easy money by fooling people. They often have a clause in their terms of service to drop you as a customer for using too much storage or too many inodes.
The best option is to play it safe and not fall into the "unlimited" trap. You can always purchase additional storage later once your website grows, the upgrade process is seamless. It is impossible for any provider to actually provide unlimited web hosting resources. With Trinidad Web Host you get what you pay for and if your website grows you can easily upragde to a higher plan when needed.